DSG Homefinance is located in Thanet serving clients in Margate, Broadstairs, Ramsgate and Birchington. DSG Homefinance also assists clients in the South East of Kent and beyond. DSG Homefinance offer a wide range of mortgages, including a selection of exclusive mortgage deals not available on the high street through the Quilter Financial Planning network. As a family run business we offer whole of market mortgage advice throughout Kent and take out all the hassle and stress out of finding and arranging your mortgage. As well as deciding which product is right for you we will also manage the processing of your application up until completion.
Your home may be repossessed if you do not keep up repayments on your mortgage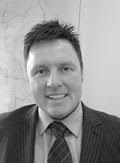 David Gollick
Mortgage Broker/Director
David is an experienced Mortgage Broker and brings a wealth of knowledge to the company. David started his career working for a large corporate company selling Investments and Pensions and after 25 years David decided to focus his services on Mortgages. David worked for a well known South Kent Company as a Mortgage Broker, covering many offices and during this time he received many accolades for "Top Mortgage Broker". In 2003 David decided to set up his own company with the help of his wife, Samantha and during this year DSG Homefinance Ltd was founded. With eight successful years and still going strong, David provides an array of services to the clients at Thomas Jackson.
Specialising in all aspects of the mortgage Market including both residential and commercial sectors
Whole of market mortgage advice
Qualified industry professionals with over 25 years collective expertise.
High Net worth services
Part of Quilter Financial Planning
Excellent service from dedicated staff
Our ethos is total involvement from start to finish. Our aim is to make the whole process of getting and processing a mortgage as smooth and straightforward as possible. . When looking for a mortgage, finding the right deal is only the first step. It can take a while for your mortgage to reach completion. That's where having your own dedicated consultant comes in. We will liaise with your lender, Solicitor Estate Agent and Surveyor. Manage the process right through to getting the Lenders Mortgage offer. We will chase up references, instruct your survey and be the central point of contact for your mortgage application, keeping you updated every step of the way.
Our Mortgage Processing Manager will keep you fully informed by committing to the following:

– Contacting you in the way you find most convenient – by phone or email
– Contacting you weekly to update you on progress
– Dealing with any questions you may have
– Getting back to you within 24 hours if they aren't available when you call)
When things don't go to plan?
Of course, with so many people involved, problems can occur from time to time during a mortgage application. Having helped people arrange mortgages for many years, we know what to expect – and how to prevent many problems occurring.
If something does crop up, rest assured we'll address it as quickly as possible. And of course, we'll always keep you fully informed.
Estate agency services provided by Thomas Jackson Estate Agents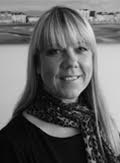 Samantha Gollick
Estate Agent/Director of Thomas Jackson
Samantha started her career back in 1989 when she worked for a small family run Residential Lettings company, after seven happy years Samantha then decided to diversify into Residential Sales and joined a large national corporate company initally as a Trainee Negotiator and worked herself up to Sales Team Leader before leaving to have her family. In 2006 Samantha decided to return to Estate Agency and with the help of her husband they founded Thomas Jackson. The company opened in April 2007 and since then has grown in strength. Samantha passed the Federation of National Property Professionals Qualification in Residential Sales during 2009.

Estate agents services are provided by Thomas Jackson Estate Agents. Neither DSG Homefinance nor Quilter Financial Planning are responsible for this business